MORE THAN JUST RAGS
Inspired, designed and produced in Portugal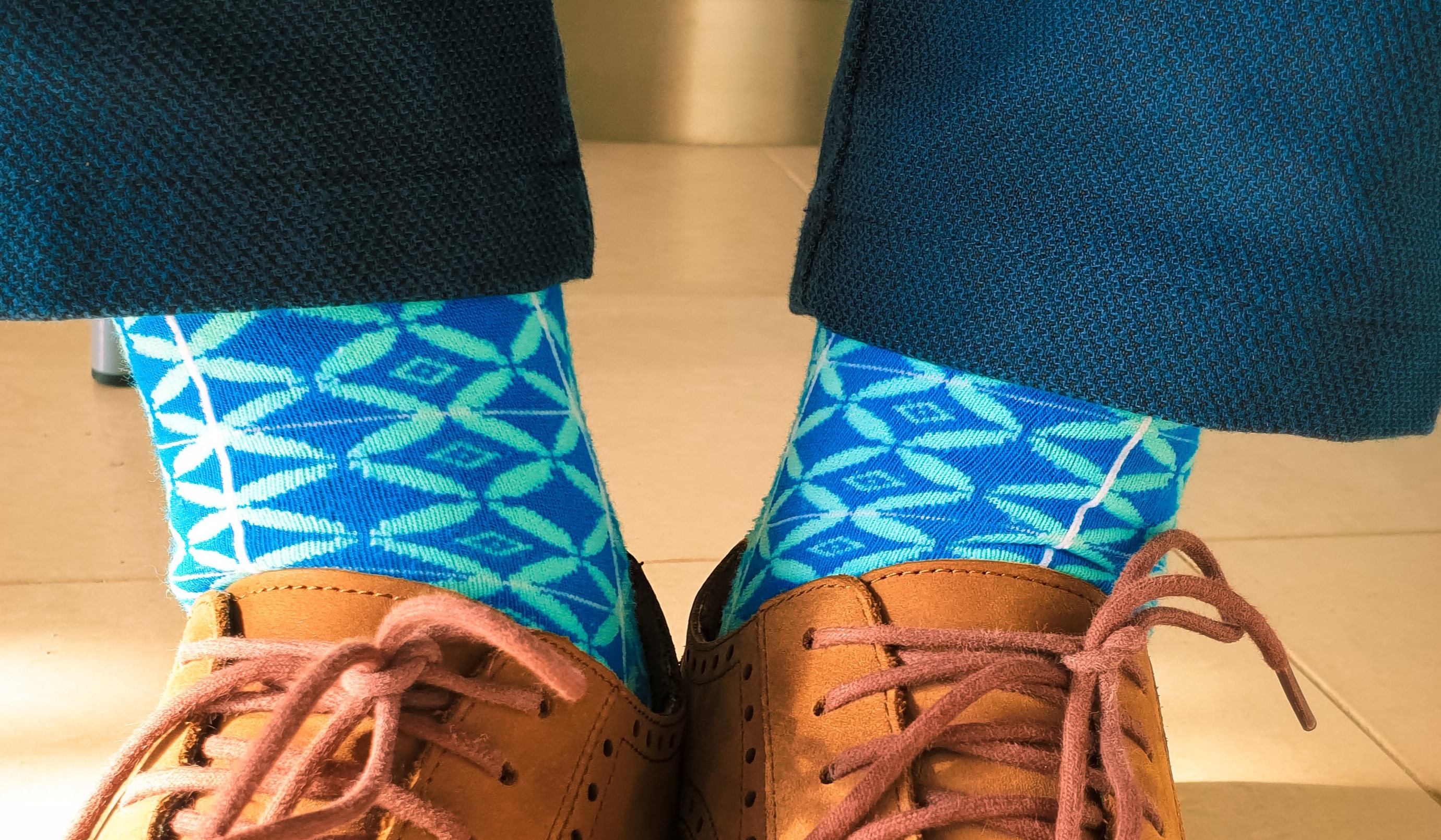 SOCKS & TILES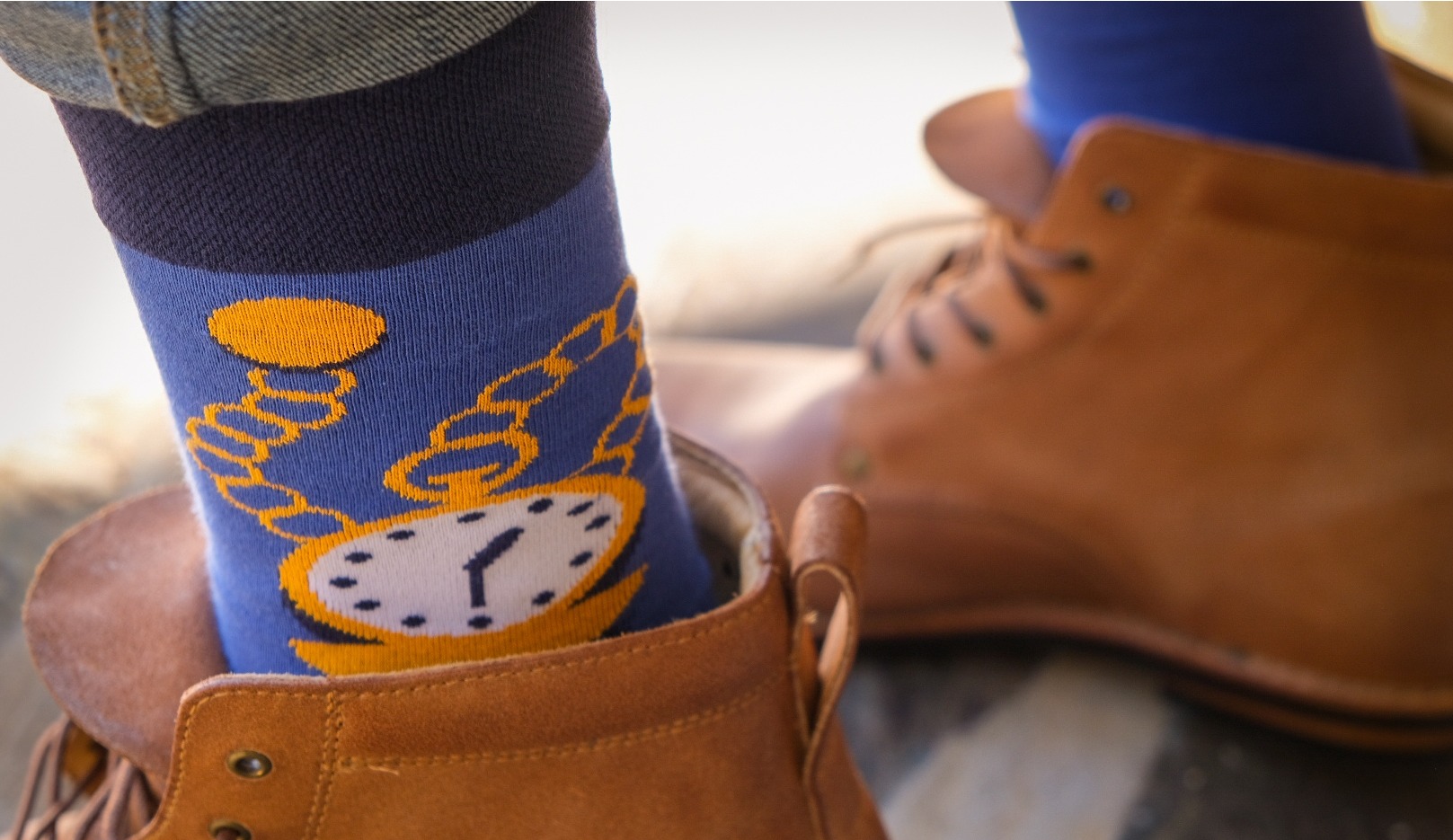 SOCKS & CLOCKS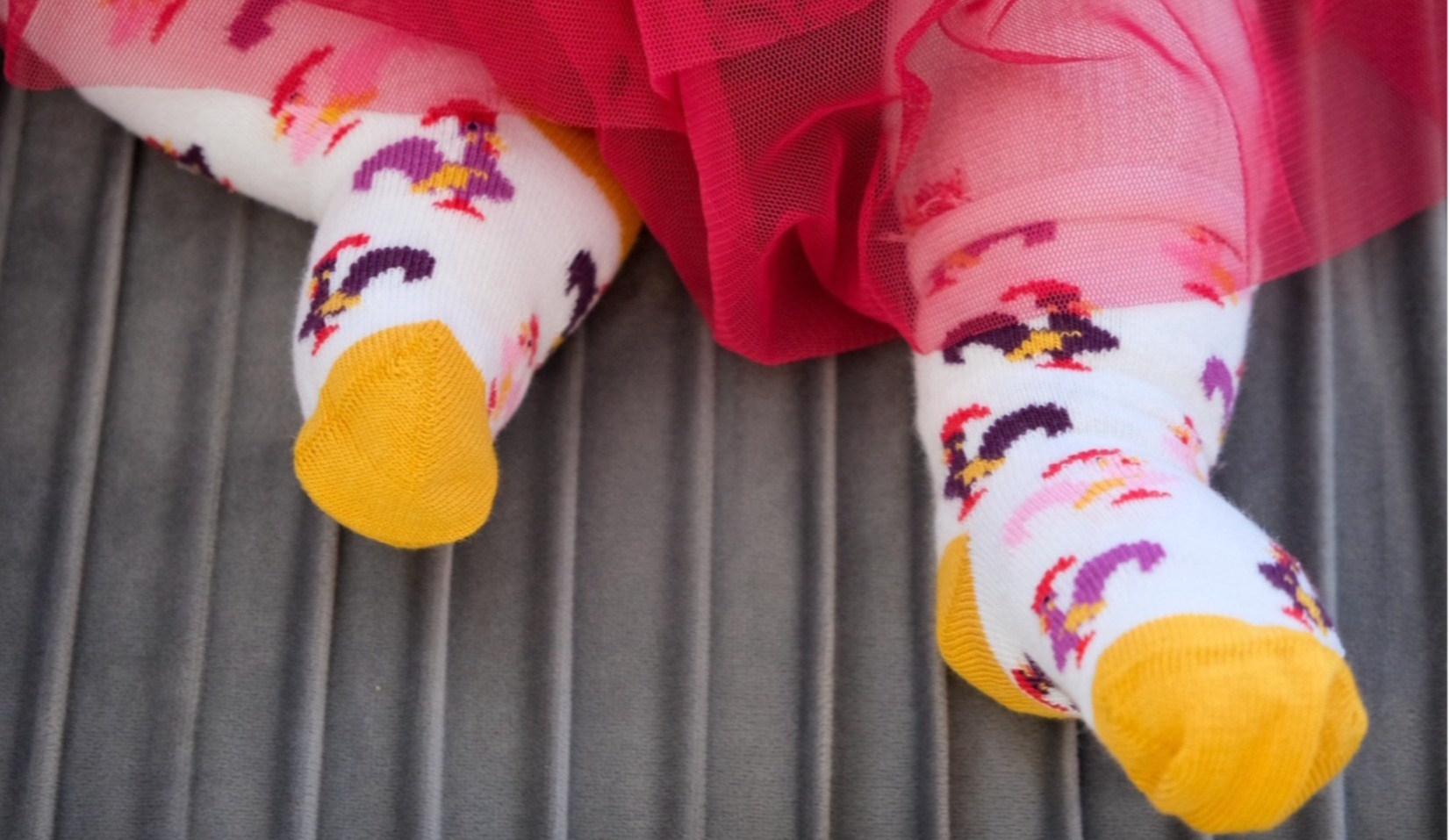 SOCKS, ROOSTERS & CHILDREN
Singularidade
A minimalist take on color. Ideal for those looking for a solid color to a different degree. Our proposal for basic socks, the elaborate work, the design and the pattern that we are used to, is found in the fabric itself. The quality is the same as always.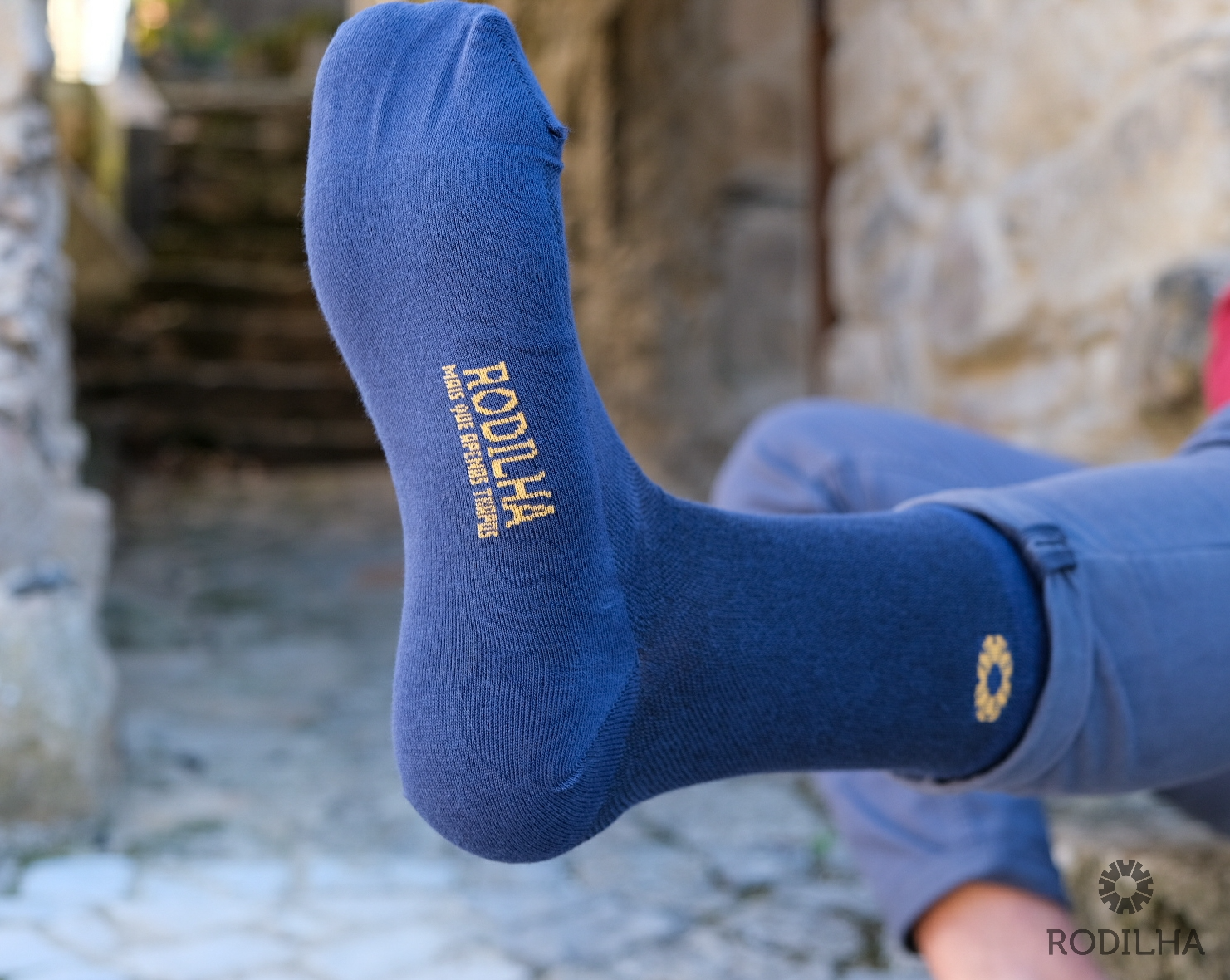 When less is more!
Imagine a drop of water... a drop of water in an ocean has no shine or highlight, right? But we know that the beauty of life is in its simplicity. Now imagine the same drop of water suspended in the leaf of a plant, or in the web of any spider on a sunny morning somewhere between autumn and winter! A little detail changes everything doesn't it? This is our proposal: simple socks like any others, our socks reflect the sunlight, creating your own discreet glow between this autumn and winter!
Collection Portugalidade
Discover the pleasure of wearing cotton, seamless, smooth cuffs, no grips, the centenary wisdom of the Portuguese textile industry combined with the best pre-selected cotton fibers, bring to your feet the dazzling symbols of Portuguese culture in these small recreation and design details artistic, in unique and exclusive pieces. Portuguese socks, made and inspired by Portugal.
Collection Hora & Meia
This collection starts with an exclusive and limited item, which once finished, will never be repeated in the same colors.
For some the only male jewelry allowed. For many others, object of collection and admiration, all watches tell a story. And we drew from this story for our inspiration, the watchmaker's art, the mechanical engineering of the watch, its design and fashion its evolution. These will be themes to be explored in this theme of Rodilha
This model, Engrenagem do Tempo, precedes 3 models that will be launched in the near future and these are available at our usual sales outlets. We hope you enjoy. Stay tuned.